Tinman
Every man dies, not every man really lives.
- William Wallace
(Braveheart- undisputably the best movie ever made!!!)
---
THIS SITE IS NOW UNDER HEAVY CONSTRUCTION... SO KEEP YOUR EYES OPEN!
Hard Rock Cafe and Planet Hollywood Shotglasses
Tinman's Hard Rock Cafe and Planet Hollywood Shot Glass Homepage
Rurouni Kenshin???
I would like to thank William Oh for lending me his Rurouni Kenshin tapes. If you love Japanamation, then you'll be obsessed with Kenshin.

The least I could do is have a homepage dedicated to the Master Fighter...so I hope to have one up and running soon.
A Few Good Friends
The Prophetess' Domain -

The person who introduced me to this homepage madness!


Cindy Crawford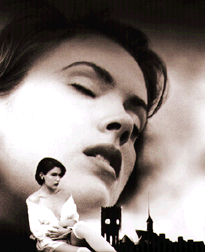 Embrace of a Vampire

Hungry? Two of my favorite food...
Rolling Your Own Sushi
Computer Connections
Gateway2000 - You've got a friend in the business.

Intel - Intel Inside

Microsoft - Where do you want to go today?

PC Innovation - The Innovative PC Store
Miscellaneous Links

Get rich quick!!! Play the LOTTERY!
Please sign the all new guestbook!!!
Last Modified on October 18, 1998.
Access Code
Established in April 1996
---
Please feel free to email me with comments or suggestions... tinh.phan@highwoods.com
---
Licensed for private exhibition only. Any public performance, copying or other use is strictly prohibited. Unauthorized reproduction or distribution of this homepage, or any portion of it, may result in severe civil and criminal penalties, and will be prosecuted to the maximum extent possible under law.